Perth Wedding Venues: The Most Romantic Places to Say 'I Do'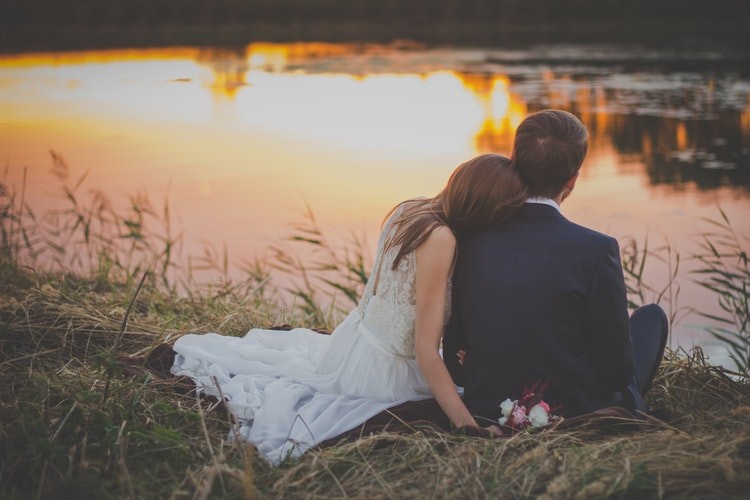 The most memorable weddings need more than love and festivities.
They also require the right space to support the vision of your big day.
Naturally, your choice of venue can become the centre of all preparation. It can dictate style, colour and the finer details important to the wedding planning puzzle.
If you're ready to say 'I do', Perth has no shortage of beautiful venues. Your choice of wedding venue should reflect you and your spouse and provide the goods for a night of eating, drinking, dancing and memories.
From unusual to romantic, there's something to cater for every style and budget. Stuck for inspiration? Here are the top wedding venues to help make your day perfect.
The Guildford Hotel | Guildford
The newly renovated Guildford Hotel is a raw charm at its finest.
Originally built in the 19th century, it was engulfed in flames in 2008 and later restored. Today, it offers a unique backdrop for an intimate wedding. Exposed charred beams, textured walls, timber flooring and delicate brass details give newlyweds stunning locations for photographs, whereas the vintage décor provides a romantic feel, regardless of the decorations and flowers you choose. Want to save money? Minimal or no decorations can also work for this venue as the space certainly holds its own.
The capacity of the Guildford fits 100 for a cocktail-style reception wedding in the Vaudeville room, or opt for a seated function with a dance floor for 70 guests. Find out more here.
The Flour Factory | Perth
Perth's hidden gem, The Flour Factory, is a 100-year-old flour mill transformed into a lively bar, café and food spot. The historic venue also has two upper levels with a rooftop bar – perfect for wedding and reception celebrations.
Nestled in the CBD, this wedding location features crisp white walls, bare beams and exposed brickwork to create a charming appeal. Choose from three spaces – The Factory (80-140, cocktail or seated), The Sherry (20-80 cocktail or 25 seated) or The Top Floor (up to 250 cocktail or 140 seated). Find out more here.
Fremantle Prison | Fremantle
After a wedding venue that's a little offbeat?
Fremantle Prison, built by convicts in the 1850s, offers multiple character spaces ideal to start your life sentence together. Say "I do" in the prison chapel and choose from the prison yards, gatehouse or cell block function areas for your reception. The prison's main block includes four storeys of cells which make memorable function rooms and can be easily customised and divided into sections to cater for small groups or large groups of up to 500 people. View all the available rooms and guest capacity here.
Friday's Studio | West Perth
This industrial venue is a New York-style warehouse that's been turned into a photographic studio, popular for wedding functions in an easily accessible location.
The studio's irresistible urban aesthetics offer a blank canvas to decorate exactly how you want or take on a minimalist approach with the already established character of the space. Lofty ceilings, polished concrete floors and exposed textured brick also allow for stand-out wedding photos. This wedding venue offers space for 150 guests seated or 300 standing. Find out more here.
Matilda Bay Reserve | Crawley
If you're looking for the ultimate waterfront location for your wedding, Matilda Bay Reserve ticks the boxes with outstanding views.
There are seven sites available to hire, each with its own unique setting. On the reserve, there's also the Matilda Bay restaurant which offers a flexible location to cater for up to 100 people. The Catalina Room, downstairs of the venue, has an idyllic courtyard with the river, boats and city skyline as your wedding backdrop.
All of the outdoor function sites have access to power and can accommodate up to 200 guests. Find out more here.
Wolf Lane | Perth CBD
Ideal for the eclectic couple, this venue mimics popular fairytales and vintage-inspired décor to create a romantic and enchanting wedding atmosphere. Priding themselves on an intimate space, a quirky setting and some of the best cocktail experiences, Wolf Lane definitely adds that extra touch of magic to their weddings.
The venue holds 120 guests, with distinctive backdrops for wedding photos with a difference. Venture down the rabbit hole here.
AQWA | Hillarys
Get hitched under the sea at AQWA's wedding function centre.
Located on Hillarys' waterfront, AQWA offers the opportunity to say "I do" underwater (without ruining your hair, makeup and wedding dress of course – although there is an option to have your wedding photos taken in the dive tank another day too). Choose from two venues, both holding up to 350 people, along with private access to the aquarium and underwater tunnel.
AQWA also offer all-inclusive wedding packages. Sea more here.
Stonebarn Weddings | Manjimup
Couples after luxury and the picturesque beauty of natural settings should definitely consider a barn wedding at Stonebarn.
This venue is located in WA's southwest on a 160-acre estate surrounded by forests and rivers and has onsite accommodation for you and your guests. There are six areas on-site for the ceremony and reception options, including the river, dam jetty or the clearing which is hidden between the giant karri trees. As Stonebarn is a sole use wedding venue, you won't be charged a separate venue hire which means you can use multiple spaces. Find out more here.
If you're after more venue inspiration, Weddings n' Wine has been involved in these two beautiful ceremonies recently, including The Deck in Fremantle and The Last Drop Elizabethan in Perth's hills.
Need a Perth-based marriage celebrant to help you tie the knot? Contact Sarah for more information.
Editor's note: This article is a guest post written by Jayde Ferguson, a local content writer and owner of Toward Music who'll be saying "I do" in Koh Samui in April this year.
How do I change my name after I get married?
While not compulsory, many people choose to change their name after they get married, to their partner's surname. Anyone can change their name, regardless of gender identity, and you have the option to change your surname or do the double-barrel...