Last Drop Elizabethan | Wedding Venue Profile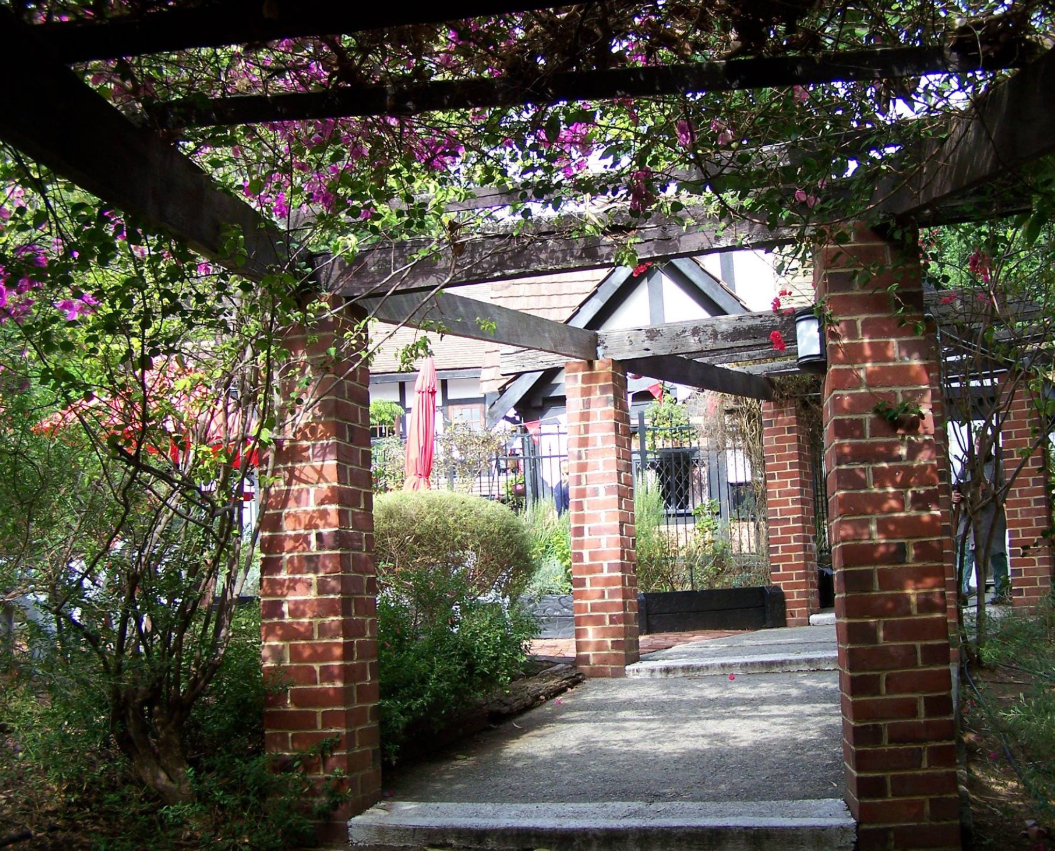 Driving up through the Perth Hills to get to The Last Drop Elizabethan, is an experience in itself. Perched on top of a hill in Bedfordale, is this gorgeous old English style pub in an ideal spot, with plenty of open space, green grass and rolling hills views.
The pub itself is an old English style pub, which has been a favourite pub and restaurant to the locals for over 20 years. If you are looking for a ripper schnitzel or a pint of handcraft beer, somewhere in the hills, this is your place!
The venue offers a range of different locations for wedding ceremonies, catering for various sizes and weather options.
Chapel Area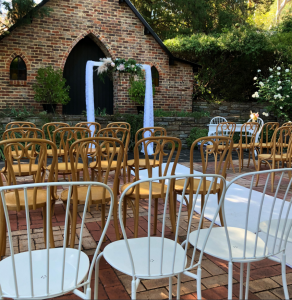 There is a really gorgeous courtyard area, set in front of the old heritage style Victorian house, which provides an excellent backdrop for a wedding ceremony. You can either stand on the elevated platform, providing a natural stage, or on ground level, with the Victorian homestead in the background. Either option will create a really intimate atmosphere. The natural greenery and vine style flowers growing around the courtyard look great in photos and mean you really don't need any additional bunting or decorations.
The courtyard area would sit about 45 people comfortably, or you could easily get away with 100 standing.
Prices for booking the courtyard area start at $300, but check with the venue, as it varies for days and times.
Village Green & Gazebo
For a larger ceremony, check out the fantastic gazebo area, which is surrounded by lawns and gardens.  There is a stone staircase that leads down to the grassed area, which is the perfect place for the bridal party to make their entrance, with some good old fashioned wow factor. The whole area is surrounded by big old fig trees and flowers, providing the perfect backdrop for photos.
This area can also double as a cocktail style reception area after the ceremony. The day I attended, the venue had set up a bar in the grassed area, and provided food platters and waiter service for guests following the ceremony. There were also outdoor games set up in the large grassed areas (think bocce and finska style games).
Space is not an issue, as it is such a large area, it would just depend on catering for maximum guest numbers, so check with the venue. The area can be hired for the wedding or reception (or both) with prices starting from $400 dependent on the day and time.
Function Room
There is also an indoor function room option, which is set in a lovely old barnyard style heritage room, complete with a bar and dance floor area. You could fit 70 people seated in here comfortably, or 100 standing, for a cocktail style function. This would be the preferred option for winter, as it is completely indoors and comes with air-con and heating.
Catering
The venue provides a range of catering options, from platters, to set menus and sit down meals. You also have all the options for drinks packages and bar tabs, so you can choose the catering to suit your requirements.
I was really impressed with how helpful the staff were at the wedding I officiated, and the outdoor area had a really fun, relaxed vibe for guests. If you are looking for a fun and affordable wedding venue in the hills, definitely check out the Last Drop Elizabethan!
Contact Details
Phone: (08) 9399 4531
Email: lastdropelizabethan@gmail.com
Sarah is a Perth based Marriage Celebrant. Contact Sarah for advice on wedding venues across Perth and South West WA!
How do I change my name after I get married?
While not compulsory, many people choose to change their name after they get married, to their partner's surname. Anyone can change their name, regardless of gender identity, and you have the option to change your surname or do the double-barrel...