Perth Marriage Celebrant Sarah Green
Perth Marriage Celebrant Services
I will be with you every step of the way, to ensure your day is uniquely yours. I want to make sure you have a fun, stress-free day that suits you both.
So when should you choose your Marriage Celebrant? As soon as possible! We can lodge the paperwork up to 18 months before (and no later than one month before!), so once you have a date, please contact me so we can start planning your big day!
Choosing Your Perth Marriage Celebrant
Not all marriage celebrants are created equal, which is great, it means there is someone for everyone!
With so many fantastic Perth Marriage Celebrants on offer, make sure you take the time to choose the perfect one for you both.
I am all about creating a relaxed, fun vibe for my couples, to allow them to celebrate their love with friends and family. I always create personal ceremonies that a unique and reflect you both.
Not sure if we are going to be the perfect fit? Well here is a little bit about YOU and ME to get started:
Who Are YOU?
You are a couple madly in love, looking to plan a kick-ass wedding ceremony, somewhere in Australia.
You are looking for a civil ceremony (not a religious one), so you need to choose from the wealth of awesome Civil Celebrants in Perth.
You want your wedding day to be personal for you both, to reflect who you are as a couple and as individuals, choosing to spend your life together.
You don't want a "boring" wedding – you want a day to remember! It should be a nice balance of special, beautiful moments, laughter, and happy tears.
You don't want anything too formal – you want it to be a nice relaxed day, full of love and laughter.
You want a Wedding Celebrant you can get along with, someone who truly 'gets you' and your vision.
Who Am I?
I love weddings and will likely have just as much fun as you on the day.
Let's do it your way – nothing is off-limits and I will happily marry anyone in love, without judgment, exactly how you want to do it.
I have a 15+ year career background in media and marketing, so I am highly organised and know how to write great content.
Huge fan of fur babies – even bigger fan of including them in your Ceremony!
I am a pro - I rehearse your Ceremony for weeks before, so I nail it for you and your guests on the day.
I am a photo ninja – you won't see me in the background of your first kiss or other special moments. We will rehearse choreography beforehand to ace your photos and ensure I am not in them.
I am not super fancy – I am more a jeans and thongs girl than a Kardashian. Having said that I tailor my look on the day to seamlessly fit in with your theme and style.
I hate coriander, bananas, and pineapple on pizza – this probably isn't relevant for your wedding day, but just thought you should know
Getting Married - The Process
Here is a rough guide to how we will work together to create your Wedding Ceremony:
Initial meeting to get to know each other, wine, coffee, and puppies optional.
Complete the Notice of Intention to Marry paperwork.
I will send through your draft ceremony, which we will refine until you are 100% happy with everything.
Wedding Rehearsal (usually around a week before).
Get Hitched - woo!
I send off all documents to legally register your marriage, while you head off on your honeymoon.
Have more questions on the process? Let's Chat! I am available by phone or email as much as you need me.
Want more info on the legals or packages available? Please visit the below:
Let's Chat
We can grab a coffee or a wine to see if we are going to be a good fit for your wedding day. Contact me to catch up for a chat!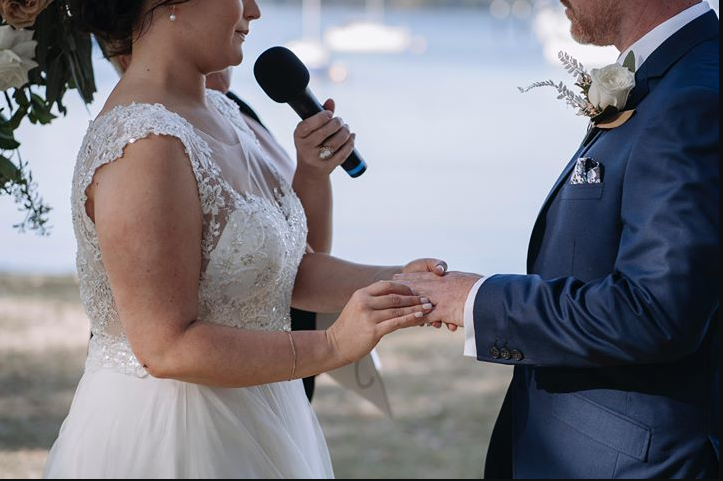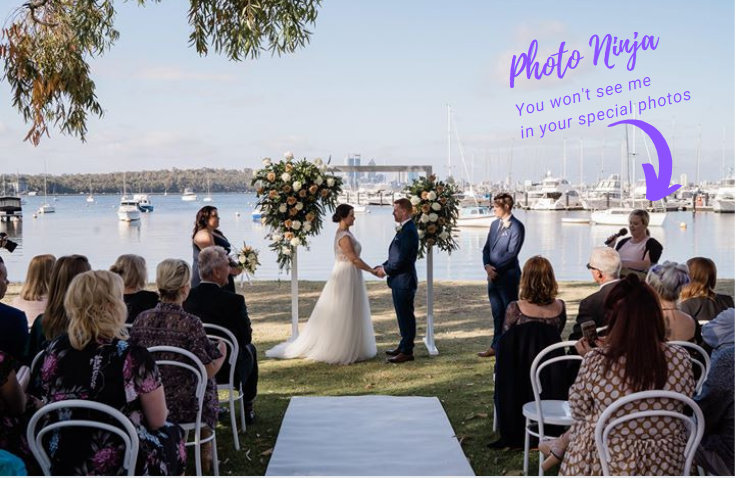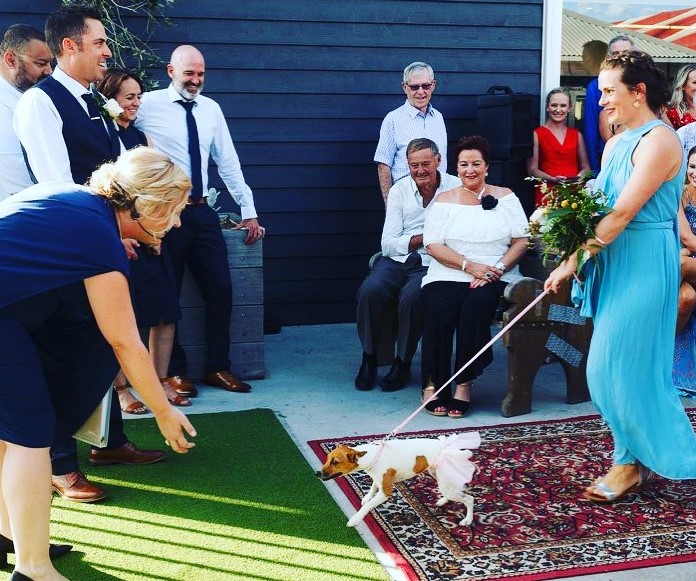 Chantelle & Jesse
Sarah thank you so much for taking the stress out of the planning and paperwork for our special day. We appreciate everything you did to guide us through what needed to be done and all your suggestions for making our ceremony memorable and personalised. We recommend Sarah as a professional, funny and relatable marriage celebrant!

Wade & Caitlin
We recently got married in Fremantle and we engaged Sarah to be our celebrant for the wedding. Sarah is such a lovely and warm person and we found her to be extremely professional throughout the whole process. She put together a beautiful prologue for the ceremony. It was very articulate, warm and humorous in all the right places. We would highly recommend Sarah Green's services to everyone. Thank you so much Sarah, we love you!!!

Nic & Renée
My wife and I had the absolute pleasure of having Sarah as our marriage celebrant. It was just a small intimate family wedding and she was an absolute star. Sarah is incredibly warm and welcoming and walked us through all the processes and procedures so that our special day went perfectly. We couldn't imagine our wedding without her.

Ali & Dave
Sarah is amazing at what she does made us both feel very comfortable and relaxed on the day. So many people commented on how well Sarah got both our personalities all the way through the ceremony. Thank you so much for making our day exactly what we wanted! Thanks so much Sarah. Ali & Dave xx