Welcome to Weddings & Wine!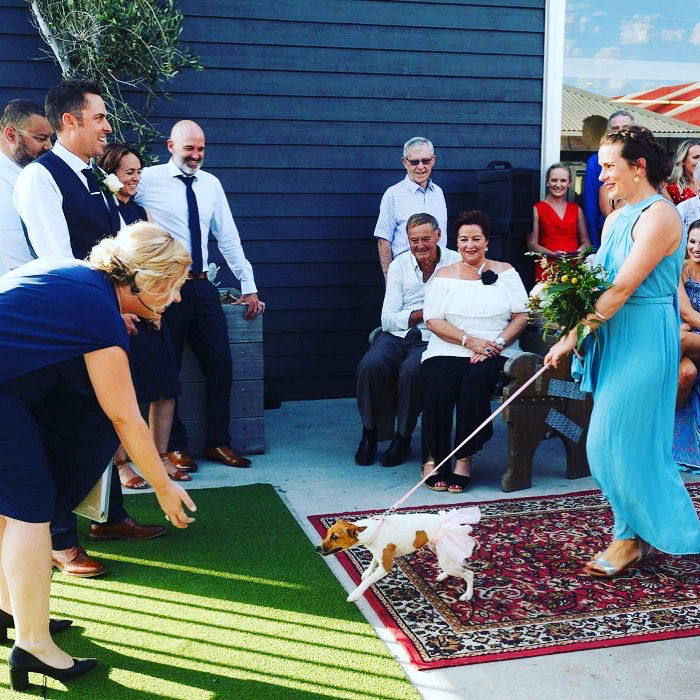 Welcome to the very first post on Weddings & Wine! As a passionate Perth Marriage Celebrant, these posts will hopefully give you some inspiration to help you plan your own dream wedding.
So first, a little bit About Me…
My journey to becoming a Perth Marriage Celebrant has been a super fun 30+ years! I believe my previous work and life experiences have helped me become uniquely well suited to this fun and important role.
I am a Perth girl (born and bred) and have been working in the marketing and media industries for the past decade. All of my work roles have been client-facing, with extensive professional speeches, product demos and training sessions. All of which have helped me hone my presentation skills, creative writing and Dad jokes, allowing me to perform professional and engaging wedding ceremonies, which have been uniquely written for you.
The media industry is highly fast-paced and ever-changing, which means you need to be super organised and on the ball! There are sometimes unexpected issues in the lead up to, and on the day, of your wedding ceremony. Rest assured I am quick thinking and able to handle evolving issues as they arise, to ensure your day runs smoothly, with no stress for you and your loved ones.
Travel
I have been lucky enough to live and work overseas, and have travelled to some absolutely fantastic places. Wherever I go, I always try to do some tastings in the local wine regions.
I believe travel helps you grow as a person and understand other cultures and lifestyles. We are all a product of our upbringing and environments, and learning about the different cultures around the world helps you understand and embrace each other's differences. We are so lucky to live in Australia and I love that we embrace a rich and diverse multicultural society.
Some highlights of my wine tasting travel I would love to share with you include:
• Japan
After graduating from university I lived in Kyoto, Japan for two years, teaching English and eating a lot of miso ramen! It was a fantastic role, which allowed me to immerse myself in their ancient culture. I can truly recommend Japan as a holiday destination, and every season is both different and awesome. I actually mainly drank South African wine in Japan! Japan has some great beer and sake, my fave would have to be Yebisu.
• USA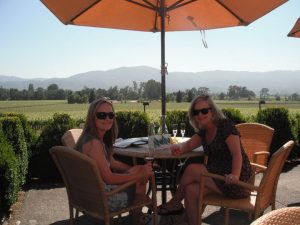 With my favourite travel partner (my sister), we travelled around New York, California and Las Vegas. The highlight was most definitely when we hired a car (a mustang no less) and drove from San Francisco to Napa Valley, for a week of wine tasting and pure indulgence.
• New Zealand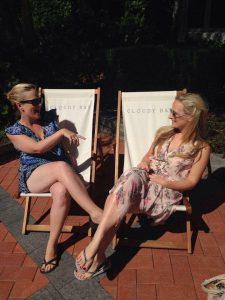 Some very good friends of mine are Kiwis, so I have been lucky enough to travel to New Zealand a few times with them (including to be part of their Auckland wedding!), exploring all of the great spots in both the North and South Islands. Central Otago is a must-visit for any Pinot lovers out there!
• Canada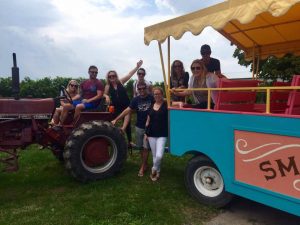 I attended the wedding of some good friends in lake country, outside of Toronto. I love everything about Canada, and Canadians are super fun! While we were there, we also made time for a wine tour in Niagara – best known for their 'ice wine'.
• Ireland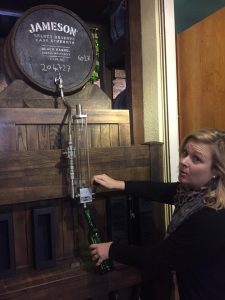 Along with weddings and wine, I am also a big lover of whiskey! I had a lot of fun driving around Ireland and had to visit the Jamesons factory in Midleton – one of the most fun days ever – so glad I wasn't driving, there were a lot of samples!!
• Spain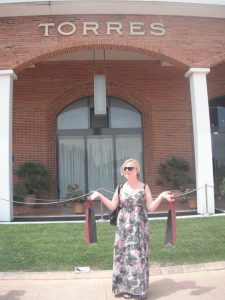 While I tasted some pretty amazing wine all throughout Europe, Spain has got to be a highlight! We found one winery restaurant with a cellar, which guests could visit and have a glass of sparkling and some olives while they waited for their meals (it was epic).
• Australia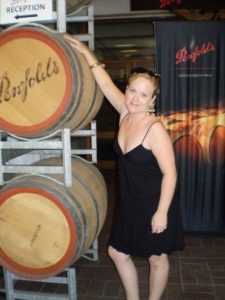 By far my favourite wine in the world comes from Oz! I have visited so many wine regions in our great country. I can't possibly pick a favourite, but I will certainly chat about them in my future blog posts here.
Bucket List
There are obviously still SO MANY places I want to go, but definitely on my future bucket list are:
Chile: I have to go and try the Carménère, it's a fantastic red wine unique to the region.
South Africa: Everyone I know who has travelled to Africa says it has a magical presence, like nowhere else on earth. Plus they have some pretty epic wine regions!
Tasmania: I can't believe I haven't been to Tasmania yet! I love their pinots, salmon and cheese, so it's definitely on my bucket list. If anyone is planning to get married in Tassie, let me know! I would love to be your Celebrant and then see some of the regions.
My Other Love
I have spoken a lot about my love for weddings and wine, but there is definitely another significant love in my life, my vivacious, cheeky, super cute, 6-year-old Jack Russell, Emma. I love that little cracker, and she will certainly get a few cameos and mentions on this blog.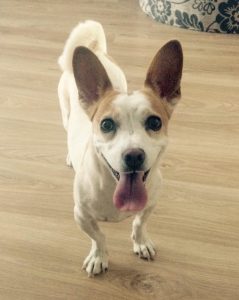 I am a big believer in incorporating your furbaby into your wedding ceremony and would love to discuss the various options (and outfits) for your pets.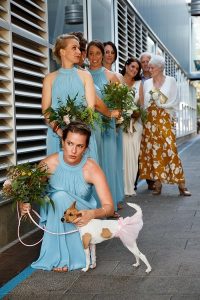 Anyway, that's about enough out of me for now! If you are planning on getting married, I would love to have a chat to you about being your Marriage Celebrant! Or feel free to gain any inspiration for your big day, in my future blog posts here.
Read some of my networking tips in this article.
Get in touch here.
How do I change my name after I get married?
While not compulsory, many people choose to change their name after they get married, to their partner's surname. Anyone can change their name, regardless of gender identity, and you have the option to change your surname or do the double-barrel...