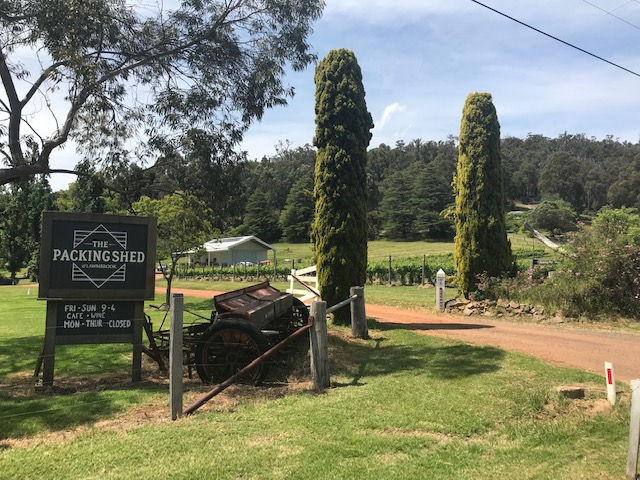 29 Aug

The Packing Shed @ Lawnbrook – Bickley Valley Wedding Venue Profile

The drive to get to The Packing Shed @ Lawnbrook is seriously gorgeous. Driving through the winding hills of Kalamunda and Bickley to arrive at The Packing Shed gives you gorgeous views of rolling hills, filled with grazing horses, cows and other farm animals. You might even see a few kangaroos on the way too! Time permitting, there are also plenty of wineries to stop along the way too!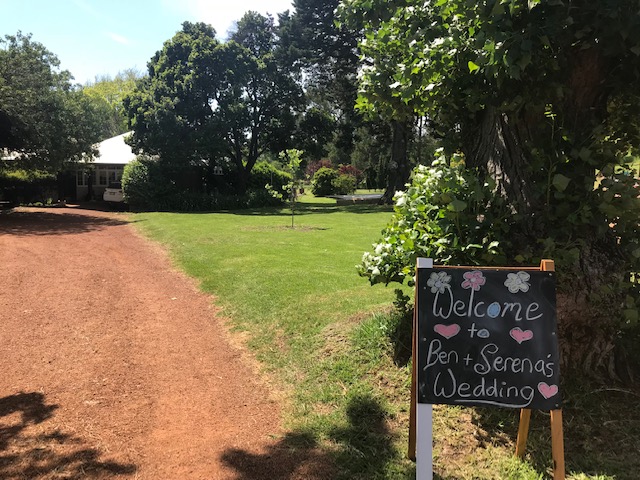 Bickley Valley Location
The Lawnbrook Estate Winery and Packing Shed Restaurant are in a beautiful spot in the Bickley Valley, and on a normal weekend do a roaring trade as a farmhouse style restaurant and cellar door.
The restaurant is a rustic style building, where owners Rebekah and Bruce held their own wedding ceremony, almost 20 years ago! Since then they have been carefully restoring the 10 acre property, while preparing their wine vintage and tweaking the restaurant menu.
The building and picturesque surroundings provide the perfect backdrop for both a wedding ceremony and reception. I solemnised a wedding here in a lovely sunny November afternoon, which produced some pretty amazing photos and provided a really lovely, relaxed atmosphere for guests.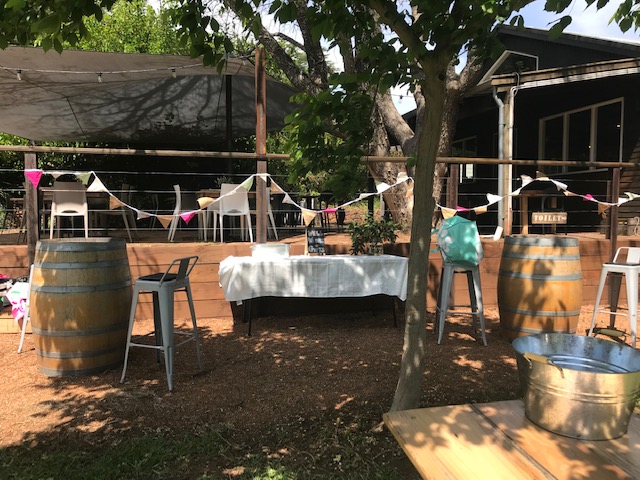 Make It Your Own
You get the run of the place when you have a wedding here, with the 10 acres of gorgeous grassed areas and farm land, the perfect location to set up an abor and chairs for the ceremony. The owners will put you in touch with some great local vendors to get everything setup just how you like. My couple were very laid back, and went with a real farm wedding feel, which was just gorgeous.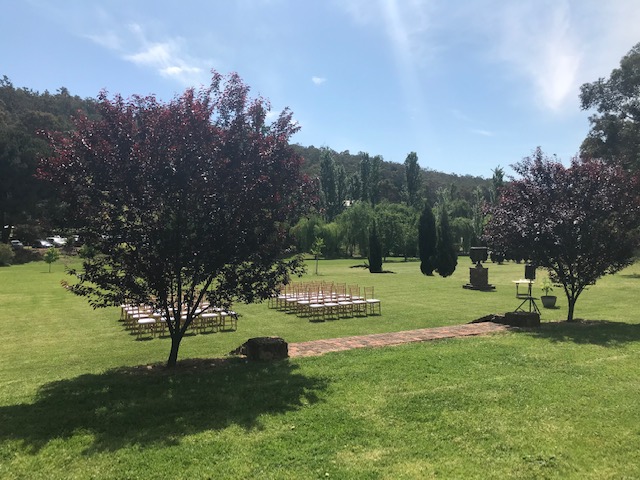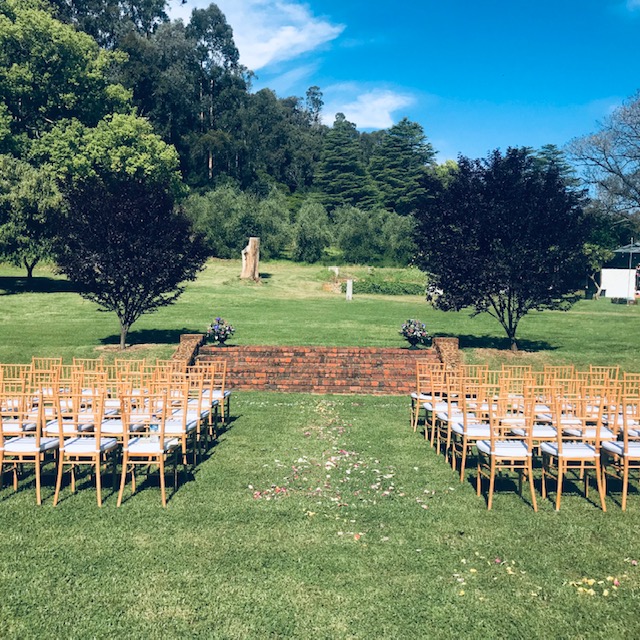 They also too the time to set up their own dance floor (complete with B&G initials) and many other special touches, which you can see in the photos below.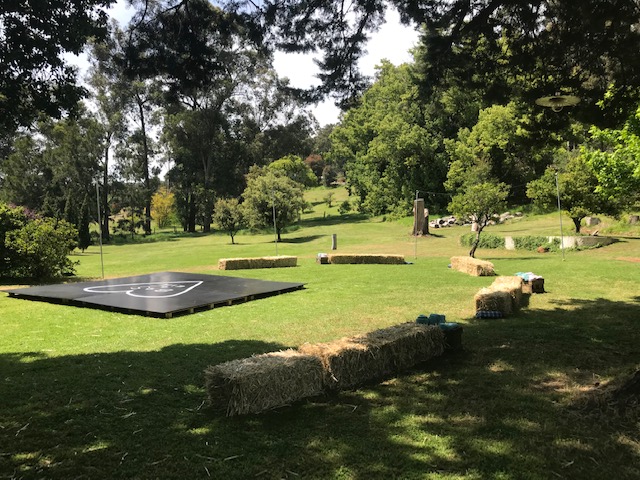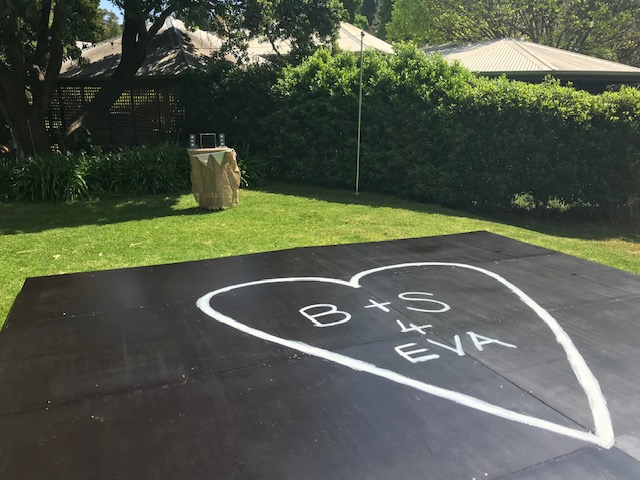 Ceremony & Reception in One
I always love a wedding venue, where you can have both the Ceremony and Reception in the same place. While the Ceremony was taking place, the Packing Shed Restaurant Staff were taking care of the food for the evening, which was canape style servicing, while there is also the option of a sit down meal inside the restaurant.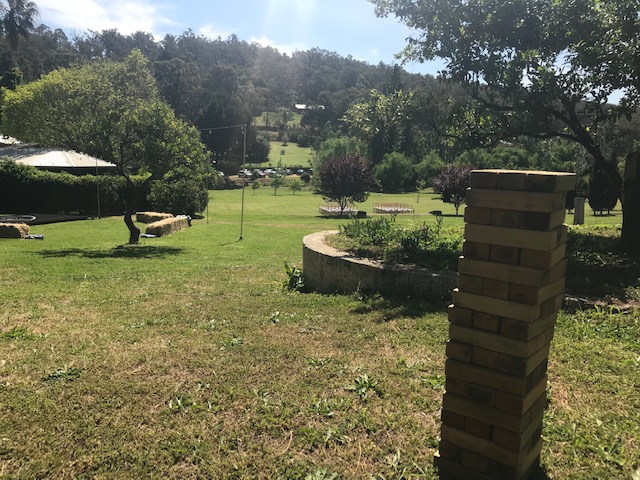 Watch the Sunset Under the Trees
Following the ceremony, drinks were served underneath the shady trees, while an acoustic guitar player busted out some tunes. Once the sun went down, the festoon lights came on, which presented are really beautiful lighting across the home made dance floor, to get the guests up and dancing.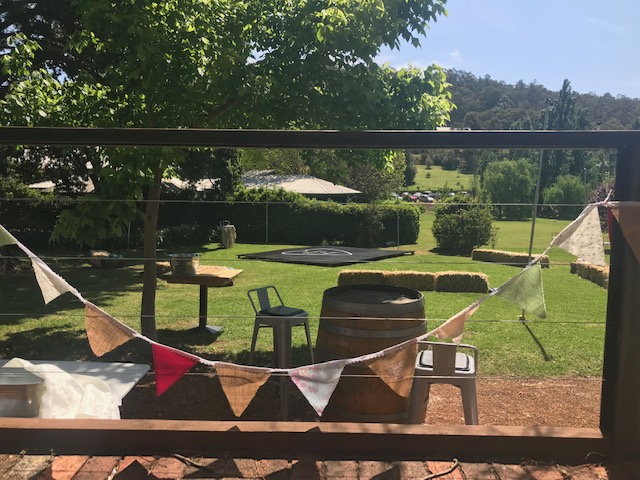 If you are looking for a really pretty Perth Hills Venue, the Packing Shed @ Lawnbrook is a great option. Also a great spot for a weekend lunch!

Contact Details:
Address: 19 Loaring Rd, Bickley WA 6076
Phone: 0490 678 998

Looking for a Perth wedding venue location? Read my other wedding venue reviews here or contact me for advice on romantic wedding venue locations!